UNISON SLAMS HOYLAKE CARE HOME OVER POVERTY PAY
Monday 29 June 2020 - 10:15
Wirral UNISON held a protest on Friday outside The Old Garden Care Home, Hoylake over their failure to pay Care Workers the Real Living Wage or Full Sick Pay.
The Old Garden brands itself as a luxury care home, and charges luxury prices, but pay Care staff at the Home the bare minimum wage, £8.72/hr. The Real Living Wage, which Wirral Council has recently supported, is currently £9.30/hr.
Care Workers at The Old Garden, who have been off as a result of Covid-19 receive only SSP of £95.85 per week. That is shortfall for many of up to £300 a week. This is despite The Old Garden receiving extra funding from the Council to cover in part, the cost of providing full sick pay.
As a result Care Workers at this luxury home are surviving on food parcels which is not acceptable.
A Care Worker at the home said "I don't understand... they are getting more money than any other care home, how dare they plead poverty. I am disgusted that they do not value the staff as much as the residents families do! (it's) not somewhere I want to be, but thankfully, the people I work with are amazing…absolutely awesome! And the residents appreciate them! We are a good team but we deserve proper pay."
Lois Founds, Wirral UNISON Deputy Branch Secretary said "Our Care Worker members in Wirral do a fantastic job and have continued to do this throughout this pandemic; they deserve to be properly paid for the work they do. They should also receive full pay if they are off sick, because statutory sick pay of £95.85 a week is simply not enough to live on. The Old Garden has refused to engage with UNISON and refuses to implement the funding given to them, as intended when staff are off sick. We felt we had no option but to publicly protest against the Old Garden today. They brand themselves as a luxury establishment but staff pay does not reflect this- far from it- it's poverty pay and we wont accept it!"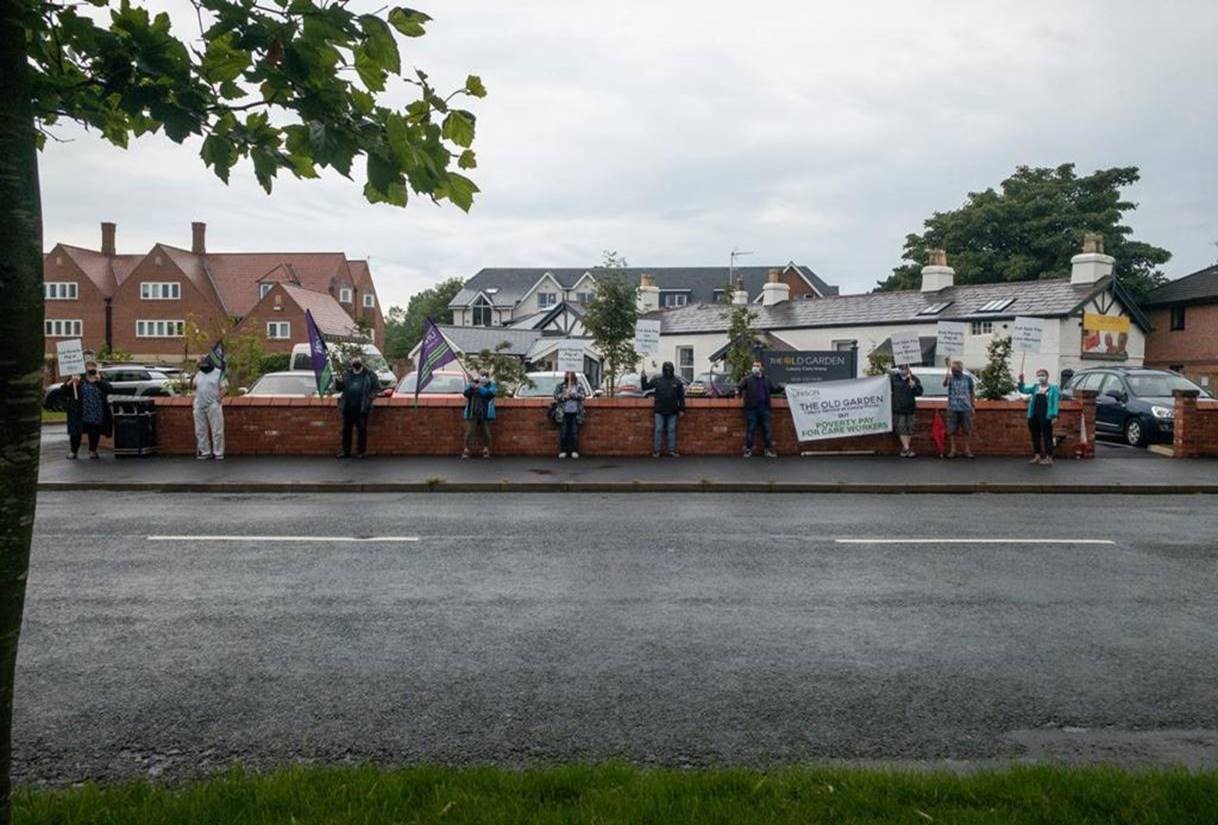 ---
CALLING ALL CAREWORKERS!
Thursday 18 June 2020 - 10:16
We hope that by now our members, in particular those working in the Care Sector are familiar with the aims and achievements of our Care Workers campaign but just in case, here's a re-cap!

At the beginning of this crisis we launched our Care Workers campaign, we called for the provision of adequate PPE, The Real Living Wage and full sick pay for all front line care staff who are absent from work for covid-19 related reasons. In April, the Council agreed that it would increase funding to the care sector enabling providers to pay the Real Living Wage! And in May we achieved a further agreement from the Council that further funding would go into the care sector with the expectation that it be used to fund full sick pay for Care Workers who are off with any Covid-19 related reason. This included anyone who was off because they are clinically vulnerable or clinically extremely vulnerable (shielding) or living with someone who is, as well as those workers who had tested positive or were symptomatic.

We were and still are delighted with these achievements, they are great wins for Care Workers and are to be celebrated. We welcome the council's decisions on both the Real Living Wage and sick pay and we are really pleased that many of our Care Workers in the borough have now seen a wage increase and know, that if they are off work for Covid-19 related reasons, they will be paid properly. However, sadly this is not the case for many of our Care Workers. Many weeks after the agreements were reached with the council, we are still hearing of stories of care providers refusing to implement the Real Living Wage and telling care workers that all they are entitled to is SSP, when they are off due to Corona virus. So if this is you, we want to hear from you! If your manager is telling you that they don't have the funds to pay the Real Living Wage or full sick pay, we need to hear your experiences.

Please email us in confidence with your experiences and we will ensure that each case is investigated and that care providers who have received council funding and are not using it as intended are robustly challenged. Please send your experiences to unison1@wirral.gov.uk.
---
FULL SICK PAY FOR CAREWORKERS - ANOTHER WIRRAL UNISON VICTORY!
Wednesday 6 May 2020 - 15:48
The Council have announced an extra £12m to support Care Workers, and the expectation that any Care Workers working on behalf of Wirral, receive full sick pay for any corona related absence. We applaud the Council for this investment and this expectation of full sick pay.
Wirral UNISON have been campaigning on this issue, we are delighted that the Council have listened.
We know that many members who are absent from work at the moment have been surviving on statutory sick pay (SSP) or in some cases nothing at all and today's news should provide real relief. We will be working with the Council to ensure that this is implemented fairly and transparently by Providers. If this affects you please get in touch!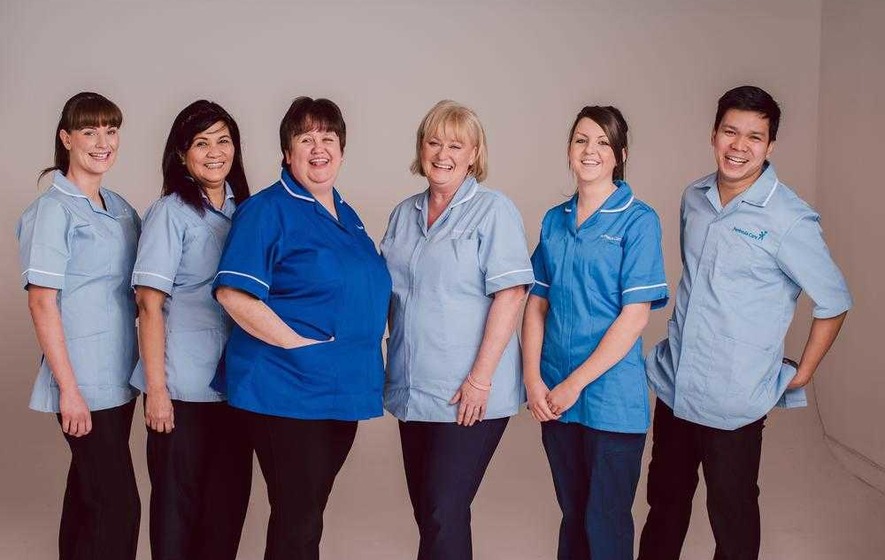 ---